La Lluca in Javea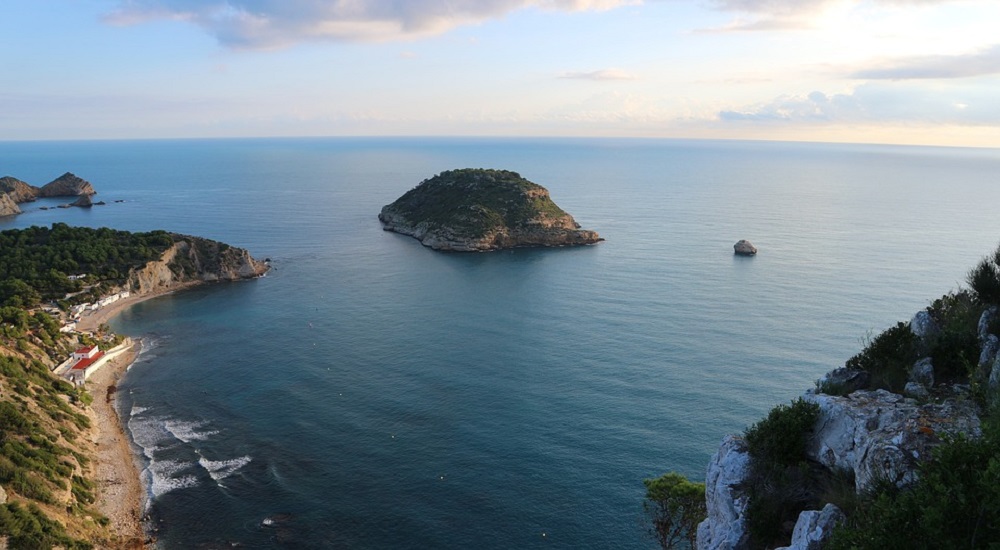 La Lluca is a urbanisation very close to the Javea Golf Club on the Costa Blanca North in Spain, and is one of the most prestigious urbanisations in Jávea with beautiful mature gardens and open and panoramic views of the Montgó. Its main features are its tranquility, its open views and its location very close to all services. Most of the houses in the Lluca Urbanization in Javea, preserve the traditional style of our area as the arcs of Tosca typical of our population.

La Lluca is one of the most prestigious urbanisations in Javea, it was built around the 80s, in the middle of the mountains and orange groves, located in the Golf Club area. It is characterized by its beauty, tranquility and maintenance, it was developed by a local family business and they currently reside in it. Most of the homes in the La Lluca Urbanization in Javea have been built in the traditional Mediterranean style with excellent construction qualities, always maintaining the typical tosca arches of our local construction.

Properties in Lluca
The average price of property for sale in Lluca in Javea, 3 bedrooms villas range from 220,000 to 1,500,000 Euros depending on the age and if the plot has a sea view, most of the plots are quite flat with very few steps, which makes this are popular especially to the retired clients who are looking to retire in this area. Lluca villas have always been in demand with the Spanish community and many Lluca properties offers walking distance to the local beach areas, which is important if you have children, walking distance to shops, bars, supermarkets and restaurants.

Visit our selection of https://www.blancainternational.com/advanced-search-2/?location=&area=la-lluca&type=&property_id=&bedrooms=&bathrooms=&min-price=%E2%82%AC150%2C000&max-price=%E2%82%AC5%2C000%2C000properties in La Lluca and surroundings here.


Nearest beaches from La Lluca
Just a ten minute drive from La Lluca you will find a fantastic sandy beach. Arenal beach is the busiest beach on the Javea coast given its proximity to the seafront, with a wide selection of bars, restaurants, cafes, ice cream parlors and souvenir shops. The beach is 1400 m long and 60 m wide with fine sand and a slight slope in the shallow waters. It has a full range of facilities and services. Lifeguards, Red Cross, walkways, water skiing facilities, entertainment, sports area, foot bath and shower, access for people with reduced mobility, parking, public telephone, bus stop and taxi rank. It is an ideal beach for children.

Another beach area close to La Lluca is the beaches in Cumbre del Sol. Of all the beaches in Cumbre del Sol, Cala Moraig is the perfect choice for family time and water sports like snorkelling, kayaking, and scuba diving. If you prefer exclusivity, other beaches in Cumbre del Sol, such as Cala Llebeig and Cala Testos. While these locations are only accessible by boat or along a footpath, which offers them a true sense of privacy, the effort spent reaching them is certainly worth it: the unmatched air of tranquillity on both beaches is something you have to experience for yourself. Whichever of the beaches in Cumbre del Sol suits you, you can rest easy knowing that they are within easy reach of all of our properties here.


Restaurants near to La Lluca
Javea Golf restaurant is within walking distance from urbanisation La Lluca. Jose Manuel, the Restaurant Manager, and Toto, the Executive Chef, together with their enthusiastic and friendly staff encourage all to take advantage of the clubs high quality dining facilities. Meals, snacks and refreshments can be enjoyed outside on the terraces or inside in modern, comfortable and hospitable surroundings. The restaurant provides extensive menus to cater for all tastes and arrangements for parties and groups (large or small) can be made with advance bookings. The restaurant is open daily from 09:00 until 21:00 hours and reservations can be made in person or by telephoning 96 579 1813.

Contact information Restaurante Club de Golf
Carrer Benitachell 285
03739 Xàbia
Alicante
Website: www.restauranteclubdegolfjavea.com/


Distance from La Lluca to the Old Town of Javea: 11mins Driving (8.7km)
Distance from La Lluca to Javea Arenal: 10 min driving (5.0 km)


Map of La Lluca in Javea


See exact location of La Lluca Javea:


Property Finder Service in La Lluca
Blanca International specialize in finding the perfect property for you and your family in Spain. Working with most of the established and credible estate agents in La Lluca, gives us one of the largest property databases in the area, making your property search for a house to buy or rent a one-stop, hassle-free task.

Finding your ideal home in La Lluca in Javea, Spain can be hard work and very time consuming. Hours can be spent in front of a computer searching property portals only to be disappointed when the property you have chosen is no longer available. Read more about property finder service in La Lluca in Javea


Sell your property in La Lluca
Thinking of selling your property in La Lluca in Javea? Two of the most important things when it comes to selling your home fast and for the price you want, is a great presentation and effective marketing. There is many properties for sale in La Lluca, and you need your property to stand out from the crowd to get some attention. Exactly why you should list your property with us at Blanca International.

Great pictures are a key factor when selling your home. This should be done by professionals who know what to highlight to get the best out of every room, and showcase the perfect view to grab buyers' attention. Blanca International take your property to the next level by promoting your home with a 3D virtual tour. Read more about sell your property in La Lluca in Javea


Property Valuation La Lluca
If you plan to sell your property in La Lluca, you should get a property valuation from a professional real estate agent. The broker will come to your house for personal inspection and give you an estimate of what you can sell your home for. In this article, we will cover everything you need to know about property valuation of houses and properties in La Lluca in Javea.

When you consider moving, of course you are wondering what your home in Spain is worth in today's market. You get the answer from one of our locally known brokers, free and completely non-binding. If you would like a FREE property valuation of your home in La Lluca in Javea, please contact us today. Read more about property valuation in La Lluca in Javea


Real Estate Lawyer in La Lluca
Whether you are thinking about selling or investing in a property in La Lluca in Javea, we always recommend our clients for their own safety to use a professional property lawyers. Real estate solicitors will assist you with the legal requirements and understanding any possible risks related to all type of real estate matters in La Lluca in Javea in Spain.

Real estate lawyers offer a multitude of services that aid their clients in purchasing or selling a home, taking the legal matters related to the purchase or sale completely off your hands. Because let's face it – legal jargon can be a tough field to navigate, and making a mistake can be easy, yet costly. Read more about real estate lawyers in La Lluca in Javea