Benefits of Buying a New Build Property in Spain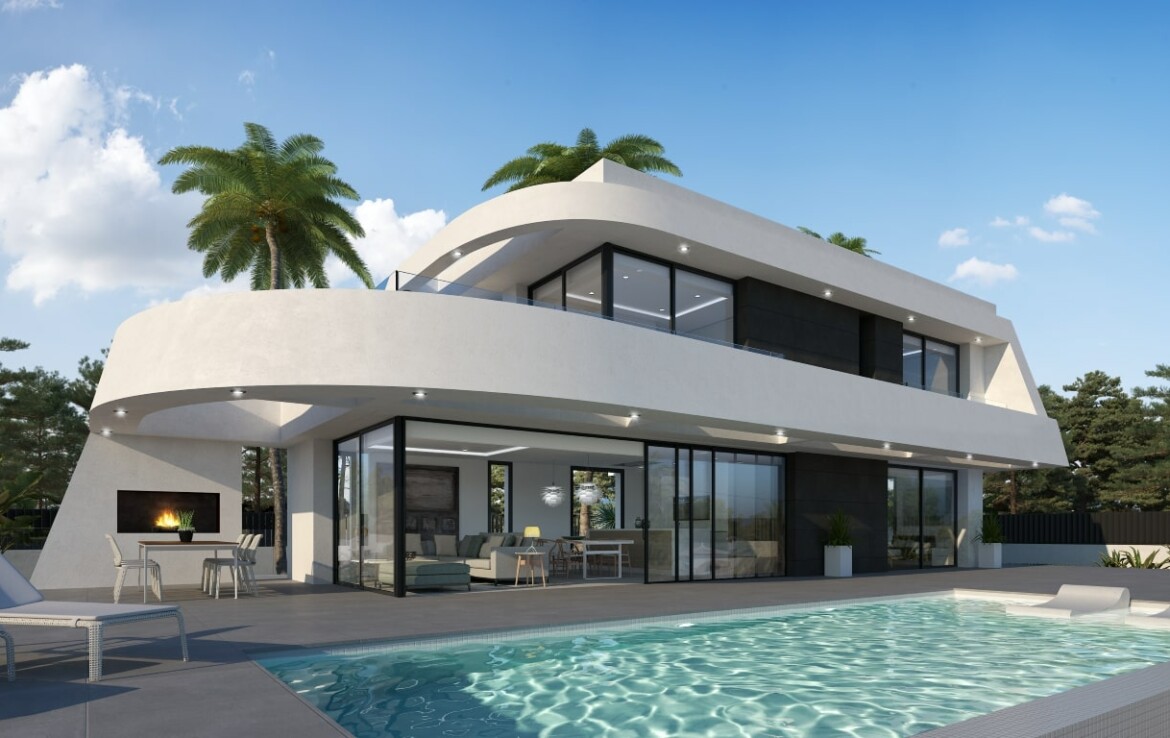 Are you looking to buy a new build property in Spain? With Spain becoming increasingly popular with overseas buyers, many of the world's top property developers are investing heavily into constructing new build homes in Spain. All you need to know about benefits of buying a new build property in Spain.

As residential construction continues to step up across Spain, increasing the number of new-builds available, those seeking to invest in new property will be faced with a wider range of choices when deciding between a new-build or an existing property. After the coronavirus pandemic in Spain, people are looking for cheaper ways to purchase a house or flat in Spain, especially new constructions with larger surface areas and outdoor space. One way of cutting down costs is to buy an off-plan property, which are estimated to be 15% cheaper on average than buying a used, second-hand home. An off-plan property is simply a building that hasn't been built yet, meaning that potential buyers make their decision by only seeing the plans of a property.

Also read: 10 Top New Builds for Sale in Javea


Advantages buying new build properties in Spain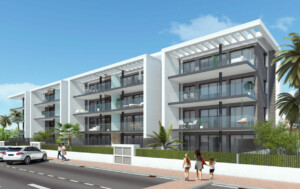 The only thing better than new car smell is new house smell. We all love the idea that no one else have ever hung their clothes in our closets, cooked in our kitchen, parked in our garage, or been swimming in our pool. We all love "shiny and new" — and when the existing home inventory is limited, and consumers have confidence in the market, a significant number of homeowners will consider a newly-built residence.

There are some distinct advantages for any investor when deciding to purchase a newly completed or off-plan villa or apartment in Spain. Top-spec new builds have all the latest technology. Many offer 'smart home' features and open-plan layouts. Some also have shared services such as a gym or concierge. Lets have a look at the top 5 benefits of buying a new build property in Spain:


#1 Structural Warranty
New build properties in Spain come with a 10 year warranty, which will protect you from any major structural defects to your home. Apart from the peace of mind that you get with having a warranty, it also offers significant financial savings should any problems occur during the life of the warranty. There is a 1 year warranty on the property with regard to material and defects. The project developers are also obliged to give a 10-year guarantee on the construction of the house.


#2 Higher specification and choice
New build property in Spain often comes with the added benefit of choosing your own fixtures and fittings, colour scheme, flooring and so on. From the onset you can enjoy living in a low maintenance new home without the need to spend time and money on decorating. Thus more time for entertaining your friends and family! Most New Build homes are provided with fitted kitchens with a cooker, fridge and washing machine of your choice pre-installed. For white goods, the developer will generally offer a range of options at competitive rates.

Many New Build homes will also have built-in or fitted wardrobes installed in the principal bedrooms. You may also be able to choose kitchen unit colours, floor coverings and the design of wall tiles. Some New Build properties will even turf your garden, but usually that will be down to the owner to cover. New Builds can be as bespoke as you need.


#3 Lower Maintenance Costs
As your property ages, you will also have to spend less on maintenance due to the use of the latest construction materials. For example, most New Build properties will be fitted with UPVC double glazing, fascias and soffit boards, which require no maintenance at all other than periodic cleaning.


#4 Lower Repair Costs
Modern building regulations mean that New Builds from reputable housebuilders are constructed to a high standard and are provided with a 10+ year structural warranty. When you move in everything will be brand new and in working order, there is no need to budget for repairs or renovation. There will also be a snagging process which gives you an opportunity to get construction defects resolved.


#5 Lower Heating Bills
The latest construction techniques prevent damp by design, double gazing, draft proofing, cavity wall insulation and loft insulation all prevent heat from escaping. Whilst at the same time, reliable central heating systems generate heat as efficiently as possible. The net effect is that New Builds are cheaper and faster to heat.

New build homes in Spain are built to a much higher standard nowadays and have to adhere to minimum standards for energy efficiency. With ever increasing energy costs, it is an important factor to consider when buying a new home as it could help save you money in the long term.

Overall, new build homes in Spain are far cheaper to run and will dramatically reduce your household carbon footprint. Although you can retrofit certain elements of an existing house to improve energy efficiency, it is often costly. In addition, new homes typically offer better air filtration which increases indoor air quality, reducing symptoms from those who have asthma or allergies.

At Blanca International, we have a large selection of new build properties for sale in Spain. Have a look and find your dream home for a great price!