Buying a property in Spain explained in stages. How to make your dream a reality, with advice on legal requirements and the pitfalls to avoid. You will also find some basic but important tips on obtaining mortgages, NIE, opening a Spanish bank account, and much more. Everything you need to know when buying a property in Spain.

The Spanish property market is not without quirks, and a good advice is to appoint a real estate agent who will take care of the entire process on your behalf. Knowing what to expect when buying a property in Spain and helping you to avoid the pitfalls when setting up your new life abroad.

But to give you an idea of what to expect when you're buying a property in Spain, this article provides an overview of the main steps involved in the process. Listed below the most important things you need to know before you start the buying process in Spain.


What you need before buying a property in Spain
Spain has a unique procedure for buying property. The process will probably be unfamiliar to you and involve professionals who perhaps don't play a part in property transactions in your home country. It's therefore important to take advice from your real estate agent and lawyer, both used to the Spanish way of doing things.


#1 Where to buy a property in Spain?
Anyone looking at the best places to buy property in Spain has a large choice. Having been a firm holiday and second home destination for Brits and other nationalities over many decades, the towns, cities, and small coastal resorts all over Spain bring something unique to the international real estate market.

Buyers come from all around the world but Brits, Germans, Italians, French, Romanian, Belgian, and Scandinavian nationalities show the most interest. Other aspects paying off in Spain's favour include a well-performing economy and a healthy tourism industry.

You may have a good idea already from previous research or visits or maybe need some pointers. Ask your real estate agent for advice on which places offer what you're looking for. Prepare a must-have list of what you want in the property. Bear in mind that you may not find a home that ticks all your boxes but with the help of a property finder you should be able to source one that gives you almost everything. Keep in mind that also in Spain there is a day to day life, and then it's important that you have everything you need close by.

Coming in at first place with 43% of different house sales, Alicante whose name translates into a city of lights is a popular place for foreign house buyers. Sitting on Spain's south-eastern coastline, palm tree boulevards, stunning beaches, a pleasant climate, and a perfect blend of modern and traditional influences prove too much to ignore.

According to official stats, 15% of the population are foreigners, and many live in the Costa Blanca region, which is 200 kilometres of sandy beaches, and hidden coves combined with an authentic Spanish lifestyle.

Costa Blanca in Spain certainly lives up to its name, boasting the best weather in Europe throughout the winter months. And during the summer months it is wall to wall sunshine every day yet the cooling sea breezes make this area such a wonderful place to live. On average you will find over 300 days of sunshine with temperatures usually in the mid 30's ideal for relaxation and enjoying lie to the full!


#2 Budget when buying a property in Spain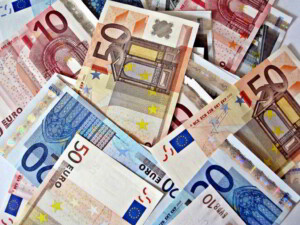 When you decide to buy a property in Spain the most important part is how much you can afford to spend. It is important to have clear from the outset the real costs you will face when you buy property in Spain. It is equally important to be clear about the ongoing costs you will face as a property owner in Spain.

As a buyer of property in Spain there are a number of costs and taxes over and above the property price that you will have to pay. Depending upon whether you are buying a new property from a developer, or a resale property from a private individual, you will either have to pay VAT & Stamp Duty, or a transfer tax.

If you take in to account the top end budget for taxes and fees of 14% of the purchase price this is quite a considerable amount off of what perhaps you thought you could spend. Reducing a 300k budget to 270k. This can be really disappointing when you´ve probably been looking for many years on the internet and dreaming of your perfect villa only to find your calculations are out. At Blanca International we work with you on your budget, you may be surprised at what you can purchase if you look a little out of town for instance. If you need a mortgage than we recommend you speak to a mortgage advisor before you decide on your budget. Overall your budget is key to what type of property you can buy in Spain and where it is located. At Blanca International we have properties in the Northern Costa Blanca from as little 100K euros up to multi million euro properties. Whatever your budget we can help you find your dream home.


#3 Mortgage and finance when buying a property in Spain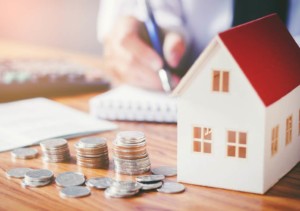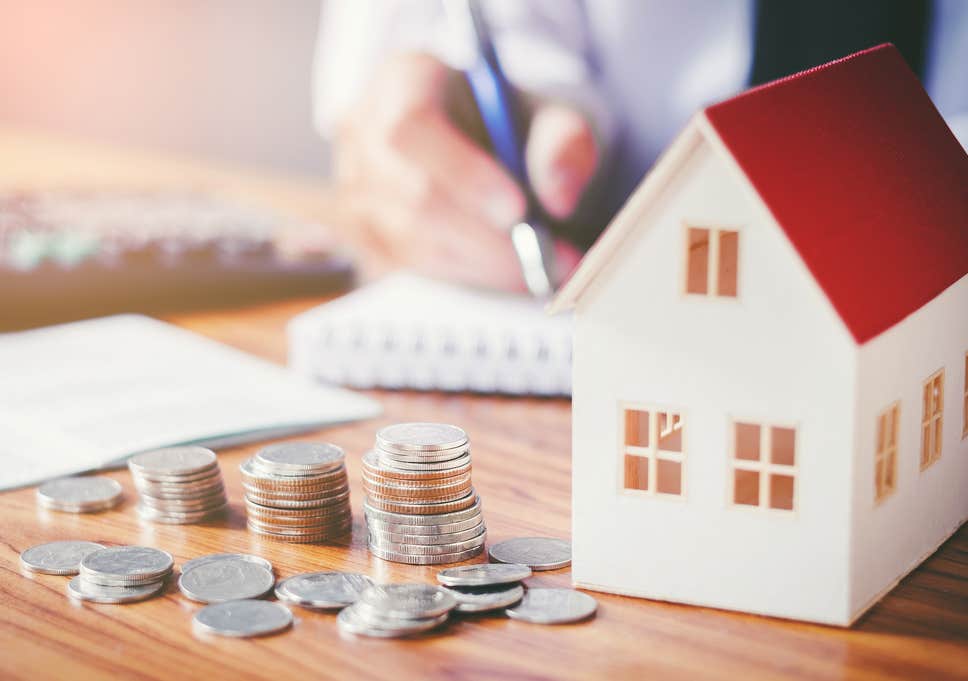 If you are planning to buy property in Spain, you should read our guide to see what Spanish mortgages are available and how to apply. There are no restrictions on foreign buyers buying property on Costa Blanca in Spain, but it is important to be aware of the details of Spanish mortgages before buying your own property.

Here we explain the most important things to consider before applying for a mortgage in Spain. Blanca International works with most of the banks on Costa Blanca, and we can offer you help and advice when you are going to apply for a mortgage.

The mortgage is based around your earnings and what you can afford to pay. As a rule the lender will work on the monthly repayment is 30% of your expendable income. Say you take home 3K your outgoings in the UK are 1K you are left with 2K expendable income a 3rd being around 700 – This is the amount you can afford to pay every month as a repayment. The loan amount will reflect this.

In the current market non-residents of Spain are allowed to borrow up to 60 – 70% of the purchase value. If you want a mortgage on a 300K property you would need a deposit of 90K plus taxes of fees of around 40K totalling 130K.

Blanca International work with a reputable mortgage advisor and can help you secure a mortgage on your dream property. Read more about Mortgage and finance of property in Spain


#4 NIE – Número de Identidad de Extranjero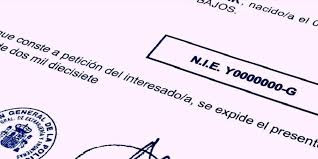 A NIE is required for almost everything in Costa Blanca, Spain, and applying for a NIE should be one of your top priorities when you arrive in Costa Blanca as a newcomer. But what is a NIE and how do you get one?

All resident and non-resident foreigners with financial affairs in Spain – regardless of whether they are EU citizens or from a non-EU country – must have a foreigner's tax identification number or NIE (Número de Iden- tificación de Extranjero). This is the equivalent of a Spaniards Número de Identificación Fiscal (NIF) which serves as a fiscal identification number.

If you need the NIE number quick and in an effective way without any delays, we are happy to help you. You can apply for a NIE number in Costa Blanca yourself without any problem, but if you want assistance and would like us to do all the work for you it has some great benefits.

Quicker appointments – As an agency we have contacts that will give you a quicker appointment with the authorities, than if you apply as a normal private person.
Correct submitted documents – One of the biggest reasons that applying for NIE number takes time is that the documents needed is not correct, our missing information. We make sure before your appointment that everything is correct and that you have all documents needed for your NIE number to be approved.
Guide from the start to the end – We assist you to your appointment when you apply for the NIE number, and will be able to translate and answer any questions. Read more about NIE – Número de Identidad de Extranjero
#5 Spanish Bank Account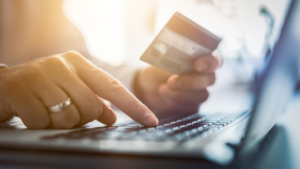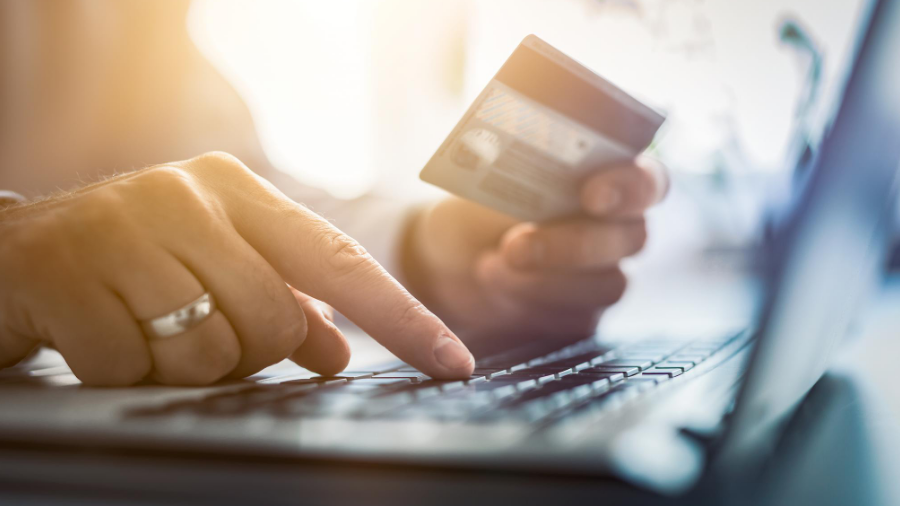 Opening a bank account is an essential step to enable to reside or spend a period time in Spain, so you are able transfer money for your purchases and to pay ongoing bills such as mortgage, rates and utilities. It is a simple process similar to any other European country.

If you are planning to buy a property in Spain, or planning to live for six months or longer in Spain you will need to open an account with a Spanish bank.

Whether it is Sabadell, BBVA, CaixaBank, Bankinter, Santander, Bankia, or any other banks, you should consider many factors before deciding when bank you want to open an account with. Blanca International will be pleased to assist you in this matter.

To open a bank account in Spain you'll typically need the following documents:
1. Your valid, unexpired passport or national identity card (if you're an EU citizen)
2. A document to prove your Spanish address (such as a lease, a recent utility bill or a recent bank statement
3. Your Spanish NIE number

Depending on your needs, a smaller size bank that is more locally known might be more suitable than one of the large institutions. The former usually offers a preferential treatment to the most loyal customers, while the larger institutions won't differentiate from one customer to the other.

Another advantage of smaller size banks is that you see more of their branches or ATMs in regions where they are based. Read more about opening a Spanish bank account


#6 Transfer money to Spain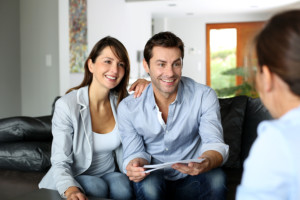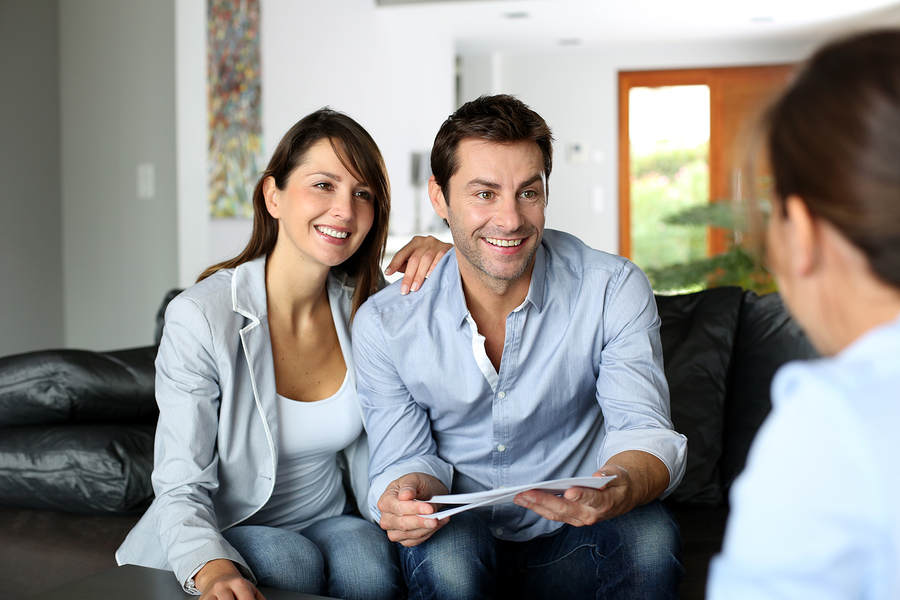 Whether you want to change a large sum after buying or selling a house in Spain, or whether you want the best rate for when you move your sterling pension to a euro account, using the services of a foreign exchange trader or office can pay dividends. Changing money from one currency to another can mean that you actually lose money. The bank rates are not usually very good so it is important to know who to turn to for financial help. Using a professional foreign exchange trader in Spain is the best thing to do.

Blanca International work with experts in financial advice on many processes such as opening up a bank account, securing a mortgage from a Spanish bank, or transferring small and large amounts of money to or from Spain.

Our money exchange partner Currencies Direct have a national agreement with Caixabank here in Spain. This means, among other things, that you can pay the free bank deposit you get when you sell your property in Spain. Currencies Direct works both for the private and corporate markets, no amount are too large or too small.

When should you use a foreign exchange trader?
A) When you are buying property in Spain – Using your bank to transfer the money for your property purchase could be very expensive. Currencies Direct on the other hand, can offer more competitive exchange rates and fee-free transfers. Even a small difference in exchange rates can add up to savings of thousands when transferring the size sums involved in a typical property purchase.

B) When you are selling your property in Spain – If you're selling your property, you'll probably need to deposit a banker's draft into your Spanish account before transferring your funds. Usually this means a percentage of your sale price going straight into the local bank's pocket. Thanks to Currencies Direct exclusive partnership with Caixa Bank, you won't be charged a fee; just speak to Currencies Direct to access this service.

C) Regular payments to receive a salary or pension – Currencies Directs bank-beating exchange rates could save you up to 5% on all of your overseas money transfers. And during the transfer process we keep your money in a segregated client account, where it's completely secure.

Whether you're already enjoying the Spanish sun or are considering moving there, Currencies Direct will help you get more from your overseas money transfers with simple, hassle-free services. Read more about transfer money to Spain


Do i need a Real Estate Agent when buying a property in Spain?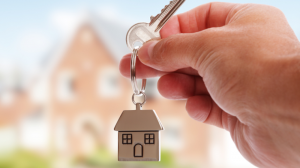 What are the benefits of using a real estate agent in Spain and why should I have one? Buying a property is a major decision in your life and when you decide that you would like a residence in a different country it can be a life changing move , so you want to make sure that you get it right first time. All estate agents is Spain are employed and their commission is paid by the Vendor (seller). It is essential to use the services of a recognised and professional estate agency in Spain.

An estate agent in Javea for example, can provide you with detailed information about the particular region or area in which you have decided to buy. Many professional estate agents are also multilingual and dealing with foreign buyers is part of their day to day business. A few examples to find out why you need a real estate agent when buying in Spain:

1. Experience is the key – Real estate agencies deal with tens of clients on a day to day basis. They have dealt with a lot of different scenarios and problems. Work along a property expert to avoid complicated situations.
2. Language barrier – First of all there is the language barrier, most sellers are Spanish of course and a real estate agent will be the bridge between you and the seller.
3. Better access to properties – Real estate agents save you time and money by searching the market for the home of your dreams. They can search for a property tailored to your exact needs so you don't have to waste hours trawling through webpages looking for the perfect place. Agents also collaborate with other agencies to ensure they have the widest catalogue of properties to choose from.
4. Negotiating the deal for you – We know what needs to be done to get a deal together. What if you, as a buyer, like a home but despise its wood-paneled walls, shag carpet and lurid orange kitchen? If you are working with an agent, you can express your contempt for the current owner's decorating skills and rant about how much it'll cost you to upgrade the home without insulting the owner. Acting as a messenger, we are in a better position to negotiate a discount without ruffling the homeowner's feathers. We are there to help by speaking for you in tough transactions and smoothing things over to keep them from getting too personal. This can put you in a better position to get the house you want.
5. Handling all the contracts – If you decide to buy or sell a home, the offer to purchase contract is there to protect you and ensure that you are able to back out of the deal if certain conditions aren't met. For example, if you plan to buy a home with a mortgage but you fail to make financing one of the conditions of the sale–and you aren't approved for the mortgage–you can lose your deposit. An experienced real estate agent like Blanca International deals with the same contracts and conditions on a regular basis, and is familiar with which conditions should be used, when they can safely be removed and how to use the contract to protect you, whether you're buying or selling your home.

You, as a property buyer, can choose your own lawyer, and as required, surveyor, architect or mortgage provider. And you don't need to use the services suggested by the real estate agents. Most of the time, reputable agents work in conjunction with lawyers and banks in Spain, so we often recommend our tested and trusted partners, but ultimately the choice is always yours.


Buying property in Spain explained
#1 From the day you put the deposit down to step #2 normally takes 2-4 weeks
Once the vendee has decided on a property they would like to purchase, their agent will act as an intermediary between vendee and the vendor or the vendor's agent. The vendee will be required to pay a reservation deposit and sign the reservation agreement (the deposit normally ranges anywhere from €3000 – €6000) . The agreement stipulates that the vendor will remove the property from the market for an allotted time (usually for 2-3 weeks), providing the vendee the opportunity to establish the legalities of the sale, as well as organising the potential mortgage. It is also at this stage where matters such as manner of payments, inclusion of furnishings, timescales and allocation of the charges associated with the property sale may be negotiated. The deposit will usually be held by the agent until Step number 2.

#2 After the reservation deposit has been paid
The vendees lawyer should perform all the necessary checks into the properties legalities. These checks should establish whether there are any underlying debts on the property and if so, allocate them to the vendor, ensuring the property is correctly registered and fully legal. The vendees lawyer will then create a 'pre-sales' contract, otherwise known as a 'compra venta', which will confirm the specifics of the purchase and timescales of such. During this signing you will be expected to pay the vendor the balance of the deposit, which is usually 10% – 30% of the final sales price, minus the reservation deposit you've already paid. The contract is legally binding. If the vendee chooses not to continue with the purchase, they will lose their deposit, however, if the vendor chooses not to continue with the sale, or the house is not legally viable, they will be forced to pay the vendee double the amount of the previously paid deposit.

#3 Completion of the sale at Notary
Completion at the notary from step 2 can take anywhere from 5 – 8 weeks, sometimes longer and is ultimately determined by the vendee and the vendor (funding and moving arrangements etc). More checks and legal paperwork may be required after the singing of the pre-sales contract, particularly if a mortgage is required. If this is the case, a valuation will also need to take place. During the day of completion, both the vendee and vendor or their legal representatives will convene at the Notary. A Notary is a government appointed professional in Spanish law (meaning they do not act on behalf of the vendee or vendor), and is obligatory for any property transaction across Spain. It is their job to sanction all the documentation related to the sale and purchase of the property. Once this is complete, they will be present to witness the transfer of funds and the signing of the properties deeds over to the vendee.

#4 Settling in
Once the property has been signed over, the vendee may want assistance settling in. We are in contact with many great companies and people, capable of supplying a variety of services required for life in a new home! These include home, garden and pool maintenance, internet, telephone and TV services, schooling registrars, medical and veterinary professionals, tax advice, holiday rental services and many more!

#5 Within one month of purchase
After the vendee has successfully purchased the property, they will have one month in which to pay the relevant taxes (IVA for new builds and transfer tax for resale properties). Normally this should be arranged by the vendees lawyer, as well as registering the properties new ownership at the property registry and changing the utility services over to the new owner.


The costs of buying a property in Spain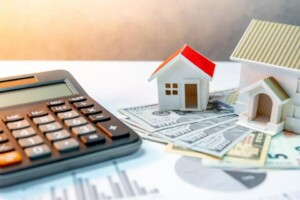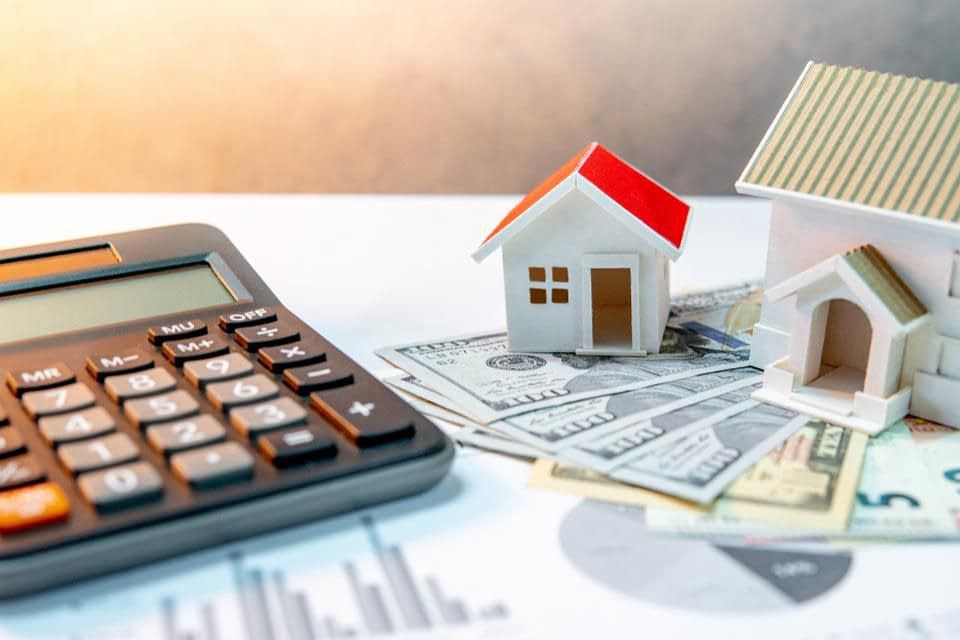 As a buyer of property in Spain there are a number of fees and taxes over and above the property price that you will have to pay. Depending upon whether you are buying a new property from a developer, or a resale property from a private individual, you will either have to pay VAT & Stamp Duty, or a transfer tax. The different cases are explained below, along with the other costs and taxes that are common to both cases.

When buying a brand new property, which is being sold for the first time, you will have to pay 10% VAT on the value of the property and the additional 1.5% on behalf of the Legal Documentation Tax.

When buying a resale property (a property that has changed hands at least once) you will be required to pay the Transfer Tax or ITP in Spanish, that is levied on a sliding scale depending on the purchase price.

10% Stamp Duty
1% Notary Fee
1% Registry Fee
1% Legal/others

At Blanca International, we offer comprehensive advice and information throughout the entire process. Get in touch to find out how we can help you buy your dream home on the Costa Blanca North in Spain. As well as paying taxes, you have to pay fees for services when you buy a home. Read more about buying a property in Spain costs


Related information buying process in Spain