Real Estate solicitors in Spain. If you are thinking about buying, selling or managing your property in Spain, it can often be unforeseen circumstances which are beyond your power and often seem impossible to manage. This is where Blanca International can help you, we work with the best solicitors when buying a property in Spain.

Whether you are thinking about selling or investing in a property in Spain, we always recommend our clients for their own safety to use a professional property lawyers. Real estate solicitors will assist you with the legal requirements and understanding any possible risks related to all type of real estate matters in Spain.


Recommendation solicitors in Spain
If you are buying or selling your property in Spain and are looking for a recommendations of a good property solicitors, we are happy to share our experience with you. Many times it`s hard to find what you are looking for, and often people just do a quick search in Google and hoping something good comes up.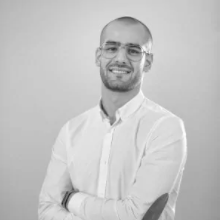 We are happy to recommend our long term partners TLA Lawyers, the best real estate solicitors in the area. Their team follows the highest standards of legal excellence and service. And are widely respected by many agents in our sector for being responsible, efficient, and easy to work with.

They are recommended lawyers from very important national and international institutions like Chambers of Commerce, College of Lawyers and Architects, Embassies and Consulates, Agencies, Public and Private Organizations, Non Profit Organizations, etc. Speaks English, French, German, Spanish, Dutch and Russian.



Contact Information:
TLA Lawyers
Daniel Exposito
Legal Assistant
Phone: +34 722 595 313

Give them a call or use the contact form below.



Why you need a solicitor when buying a home in Spain
A home is likely one of the biggest financial purchases you will make, and you may be overwhelmed by all the people involved with the process: real estate agents, mortgage brokers, appraisers, inspectors, and more. There's a lot of money on the line, and this is why it is so important to ensure all your decisions and financial transactions are protected by a credible representative who understands and abides by the necessary rules.

Real estate lawyers offer a multitude of services that aid their clients in purchasing or selling a home, taking the legal matters related to the purchase or sale completely off your hands. Because let's face it – legal jargon can be a tough field to navigate, and making a mistake can be easy, yet costly.

For example, what if your prospective new home on Costa Blanca North has an illegal in-law unit with an existing tenant whom you want to evict in order to rent the place to a friend? Only a lawyer can tell you with any certainty whether your plans are feasible. Or what if you'd like to rent the home for an extended period, such as a year, before you're obligated to buy it? That will require drawing up an unusual lease. Or, if you're drafting any unusual language for the purchase contract, or are concerned about some language in your mortgage, you may want to have an attorney look the documents over.


What does a solicitor in Spain do?
A real estate lawyer can help the transaction go smoothly and mitigate risk. They can advise the prospective homeowner's search for the best property, deal with brokers, write and review purchase agreements, negotiate and execute of a contract of sale, procure a mortgage, and attend the closing of the mortgage where the deed is transferred, to name a few.

This includes reviewing all legal documents, including the Agreement of Purchase or Agreement of Sale and, in the case of a condo purchase, the Status Certificate. Real estate lawyers ensure property taxes are up-to-date and no claims are listed against the property. They also confirm if there is a valid title and calculate the land transfer tax that is due upon closing.


How much do solicitor in Spain cost?
Some people may be under the assumption that using a real estate lawyer will lead to unnecessary additional expenses when it comes to buying or selling their home. However, having the ongoing help of a professional advisor who understands the ins and outs of real estate legalities can save you both time and money.

The costs associated with real estate lawyers are considerably reasonable, but also depend on whether you're buying or selling the home, as well as the complexity of the transaction.


What does a solicitor in Spain do for buyers?
While most basic real estate transactions in Spain don't require a real estate attorney, there are still many situations in which an attorney is not only helpful but necessary. When buying a new home, you'll want to hire an attorney if:
You're from out of town
The property has physical damages
There is an illegal dwelling on the property such as an in-law unit
The land is owned by the bank
The area is subject to adverse weather (floods, etc.)
You need to evict tenants
You need to back out of a contract
You need to fix a title problem or confirm ownership
What does a solicitor in Spain do for sellers?
As a seller of a property in Spain, you'll want to hire an attorney if:
You're selling land of a deceased relative
The property has structural problems
You have a history of property liens (due to debt)
You're negotiating a divorce and need to split the assets
You are in the midst of a short sale or foreclosure
You require a partition lawsuit to force the sale of the property
Having legal counsel makes good business sense because of the complexities that come with real estate transactions. An experienced, competent real estate attorney on Costa Blanca can help to protect your interests and ensure that your process adheres to the applicable rules of your municipality—and that the closing occurs to the satisfaction of all involved.

If you have any questions about real estate lawyers on Costa Blanca in Spain, please contact us and we will do our best to help you, and get you in contact with professionals when buying or selling a property on Costa Blanca.


Destinations solicitor in Spain
Alicante – Alcalali – Altea – Albir – Alfaz del Pi – Benissa – Benidorm – Benidoleig – Benilloba – Benitachell – Calpe – Costa Blanca – Costa Blanca North – Cumbre del Sol – Denia – El Vergel – Gata de Gorgos – Finestrat – Javea – Jalon – La Nucia – Lliber – Moraira – Parcent – Pedreguer – Orba – Polop – Teulada – Villajoyosa