Properties for sale in Javea and surrounding areas in Spain. Looking to buy a villa, apartment, townhouse, finca or property in Javea? Check out our wide collection of properties for sale in Javea on the Costa Blanca coast in Spain. What ever you are looking for, we have the perfect property for sale in Javea.

You can filter Javea properties for sale by price, area, bedroom size, square footage, cheapest price, furnished units, studio apartments and more. You can also check our property for sale listings in Javea on the go by mobile or IPad. Don't let the perfect villa, apartment, townhouse, finca or property for sale in Javea get away. From high-end modern design for corporate and luxury living, to basic furnishings that allow affordability, you will find listings of fully furnished apartments and villas for sale in Javea, for every budget. Use our searchform now to find cheap properies for sale in Javea.

If you have Javea or surrounding areas on your real estate radar, get in touch with your requirements and our expert team will find the property to suit you. We have a wide range of resale and new-build homes, many of which offer excellent potential for buy-to-let investment. See our latest properties in Javea for sale below.


Search and find your property in Javea

Properties for sale in Javea, Costa Blanca come in all shapes and sizes. As a general rule of thumb, properties tend to be more expensive the closer you are to Arenal and Javea Puerto area. However, there are plenty of neighbourhoods in the other parts of Javea where the house prices can be low.

Looking to rent in Javea? Search properties for rent in Javea by filtering home types, price and size. You can also filter with keyword searches such as "waterfront" homes in Javea.


Property for sale Javea Port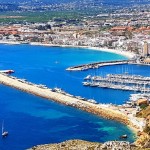 Looking for a property for sale in the port of Javea? We offer a wide selection of villas, apartments and townhouses for sale in Javea port and surrounding areas. Javea Port is one of the most popular areas in Javea to live, and is well worth a visit. In this area you will find many shops, restaurants, (tapas) bars and the pretty La Grava beach alongside the promenade lined with lovely palm trees in a relaxed atmosphere. No wounder why the Javea port properties are so popular.

Use our searchform to find the perfect property for sale in Javea port for you and your family, or tell us what you need and we show you properties that matches your wishlist.

If you buy a property in Javea port, you can join several activities during many of Javea's fiestas that take place around the Port and adjacent Aduanas del Mar area. Like the Christians and Moors fiesta and the controversial Bous al Mar (bull running into the sea). If you are the more active type, you can play a game of tennis at the club or make use of the sports and leisure centre in the area. All types of watersports are also offered. Javea port is a fantastic place to live if you want to live close to the city center, wake up to beautiful views, and walking distance to allmost everything. Read more about property for sale Javea Port


Property for sale Javea Old Town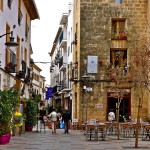 Looking for a property for sale in Javea old town? We offer a wide selection of villas, apartments and townhouses for sale in Javea old town and surrounding areas. Javea old town is steeped in history and it's evident in the architecture, with its Tosca stone porticoes, gothic bay windows, wrought iron window bars and balcony railings.

Use our searchform to find the perfect property for sale in Javea old town for you and your family, or tell us what you need and we show you properties that matches your wishlist.

A property in Javea old town is the perfect choice if you want to explore what the city have to offer. The church of San Bartolemé in the old town centre is an example of late gothic architecture with a defensive character. The "Soler Blasco" Archaeological Museum is close by in the narrow streets and offers a wealth of information about Iberian history. Read more about property for sale Javea old town


Property for sale Javea Arenal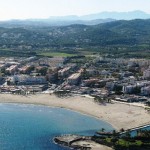 Looking for a property for sale in Arenal in Javea? We offer a wide selection of villas, apartments and townhouses for sale in Javea Arenal and surrounding areas. The Arenal area offers a beautiful sandy bay with palm trees and play areas for children. The bay is framed by the promenade with its wonderful choice of bars and restaurants offering national and international specialities. All in walking distance from properties in Javea Arenal area.

Use our searchform to find the perfect property for sale in Javea Arenal for you and your family, or tell us what you need and we show you properties that matches your wishlist.

If you want the best of both worlds, a property in Javea Arenal is the perfect choice for you. Here you can get great properties for sale with sea and mountain view, and all you need for a perfect stay in Javea at your doorstep. If you are a property owner in the Javea Arenal area, we can offer you a professional and reliable Javea Property Management Service. Read more about property for sale Javea Arenal


Property for sale in Javea and surrounding areas
Javea is so much more than the port, Arenal and the old town. In and around Javea there are plenty popular neightborhood`s. Here we have listed a few, so you can have a look for properties for sale in these areas. If you are not that familiar with them, use the map that you find below, so you can see where the different areas are located.

– Javea Golf Course
– Javea Arenal Beach
– La Isla Javea
– Balcon al Mar
– Tosalet Javea
– Montgo Javea
– Rafalet Javea
– Los Lagos Javea
– Costa Nova Javea
– Puchol Javea
– Toscamar Javea
– La Guardia Park Javea
– La Cala Javea
– Cap Marti Javea
– La Lluca Javea
– Pinosol Javea
– La Colina Javea
– Don Pepe Javea
– Adsubia Javea
– Castellans Javea
– Jardines del Gorgos


Map Javea and surrounding areas