Blanca International work with the highest recommended solar power companies in Villajoyosa, which offer the best solutions for your solar power needs. Make use of 300 days of Sun in Villajoyosa and contact us today for a free quote, a non-binding price offer on solar power system for your home or business.

There are many providers of solar power systems and solar panels in Villajoyosa in Spain, and you need to make sure that you are dealing with professionals. With Blanca International you will get good help and guidance through the process in terms of inspection / price offer, ordering, installation, and in addition customer service after the system is installed.


Solar power systems Villajoyosa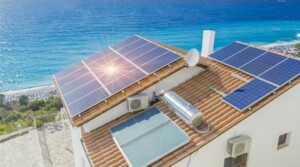 Solar panels take advantage of one of nature's most powerful yet free resources: the energy produced by the sun. Solar panels, also known as photovoltaic systems, use semiconductor technology to convert energy from sunlight into electricity that can power your household for free.

The sun has been shining on Spain's self-produced energy sector ever since new regulations were approved by the Socialist (PSOE) government. Since then, demand for photovoltaic solar panels by homes and businesses has soared. People have a big interest in cutting electricity costs and at the same time saving the environment. For now households, which typically have solar power systems, represent around 10-20% of self-generation from the sun, and expecting that figure to rise throughout the year.


The benefits of solar power systems?
More and more people are seeing the benefits of being able to produce their own electricity with a solar power systems. Combined with the fact that solar cell technology is constantly getting better, cheaper and more accessible, everything is in place for solar energy to grow significantly in the years to come. Here are five benefits of having a solar power system:

#1 Be self-sufficient with electricity
With a solar power system, you will be partially self-sufficient with electricity. The amount you produce yourself, you can save from the power grid. The higher the electricity prices, the more favorable it will be. And if you produce your own electricity during periods when you also use a lot of electricity, you will be able to keep your consumption peaks down.

#2 Produce renewable energy
The solar cell system will ensure that you get renewable power in your socket. Although the electricity produced in Spain is almost exclusively renewable, it is not a matter of course that the electricity you buy is. Spain exports and imports electricity from other countries, and CO2 cares little about national borders. This means that the electricity you buy can, in the worst case, come from coal-fired power plants in other parts of Europe. With a solar power system, you are guaranteed that the electricity you produce yourself is from a renewable source.

#3 Financially profitable
Although it can be difficult to calculate the profitability of a solar power system, it can be financially profitable in the long run. The prices of solar cells have fallen by 60% in the last ten years, and prices continue to fall. There is reason to believe that the price of electricity will increase in the future. Among other things, due to the major changes the electricity market will undergo, and because the electricity grid will be upgraded for hundreds of billions in the years to come.

#4 Solar cell systems are almost maintenance-free
A solar power system requires almost no maintenance. The solar panels have a lifespan of 25-30 years, and the inverter only needs to be replaced 1-2 times during these years.

#5 A solar power system will increase the value of the home
If you install a solar power system on the roof, it will be considered an improvement of your home. This makes it more attractive to potential buyers if you are going to sell the house in the future. Solar panels will also increase the property's energy labeling.


Video about Solar panels Villajoyosa
Solar panels for your home in Villajoyosa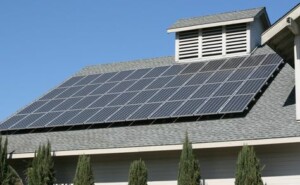 If you want to maximize your solar panel efficiency to get the most out of your solar investment and to cut your expenditure on utility bills. Key factors to consider are location, angling, direction, roof suitability, size of the solar panel system, and correct maintenance. Each individual solar power heating system of your property is always designed with an inspection from the supplier of solar power systems. In this way, it will be possible to dimension correctly in relation to, for example, obstacles, pipes, shadow areas or others. There are also a variations in relation to fastening material, inverter, solar panel and other equipment.

Assessing your roof's suitability to hold solar panels is a crucial step in determining the efficiency of the system. The orientation and angle of your roof have a lot to do with how much sunlight exposure your panels will get. The optimal direction for solar panels is south-facing, as it would mean the panels are exposed to sunlight for as long as possible.

If your roof doesn't have the optimal orientation and angle, you can install brackets to adjust the angle slightly. When considering solar panels for your roof, it is important to take into consideration whether the roof is strong enough to support the weight of the solar system. In addition, consider if your roof is large enough to have solar panels on it. You will need at least 30 cm of space around your solar panels, so you need to take this into account when calculating how much roof space you have.


Solar power systems for heating a pool in Villajoyosa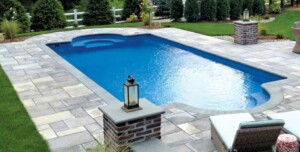 In many ways, the Alicante in Spain has a perfect climate for heating both the indoor and outdoor pools. With so many months of sunshine and good outside temperatures, it is possible to swim for many months of the year. With good outside temperatures during the spring and fall for swimming, the pool only needs a relatively small amount of extra heating to make it comfortable to swim in.

In addition, for homeowners renting out their homes on the Villajoyosa in Spain, heated pools can be a great way to extend the rental period. The question is therefore; What is the most economical and energy efficient way to heat your outdoor pool? If you are interested in an inspection, and a non-binding price offer on solar power for heating your pool, use the contact form which you will find at the bottom of the page.


FAQ – Questions & Answers about solar panels in Villajoyosa
To help you with any questions, we have prepared some of the most frequently asked questions below. If you can`t find the answer you where looking for, please contact us, or call +34 653 221 333.

Are solar panels efficient in Spain?
Solar panels are very efficient in Spain. Although the efficiency of solar panels is higher on sunny days, they do not need direct sunlight to work. Solar panels can also produce a considerable amount of electricity on cloudy days and during the winter season.

How much does it cost for solar power systems in Villajoyosa?
The cost of a solar power system or solar panels can vary as it depends on how much solar you want to generate for your home. Contact us and we will visit your home and go through everything with you and offer you a free survey.

How much solar power or solar panels do I need?
How many solar panels you need to power your home depends on a few things:
Your current electricity consumption
Your energy goals (how much of the consumption you plan to cover)
Your roof capacity
The number of sunshine hours in your area

The first step is to identify your current energy consumption. You measure this in kilowatt hours (kWh), and it's important to take the time needed to calculate this as accurately as possible. Then you need to look at your annual electricity consumption and divide it by 365 which will give you your average daily usage, then divide that by the expected sunlight hours.

Do solar panels increase the value of your home?
Solar panels increase the value of your home as they make your house more energy-efficient. This is one of the home improvements that make your home more attractive to potential buyers, as the new owners can enjoy the same benefits of reduced electricity bills.


If you have questions about solar power systems or want a free quote, all you need to do is fill in the contact form below. We will then get back to you as soon as possible.




Destinations solar power Costa Blanca
Alicante – Alcalali – Altea – Albir – Alfaz del Pi – Benissa – Benidorm – Benidoleig – Benilloba – Benitachell – Calpe – Costa Blanca – Costa Blanca North – Cumbre del Sol – Denia – El Vergel – Gata de Gorgos – Finestrat – Javea – Jalon – La Nucia – Lliber – Moraira – Parcent – Pedreguer – Orba – Polop – Teulada – Villajoyosa